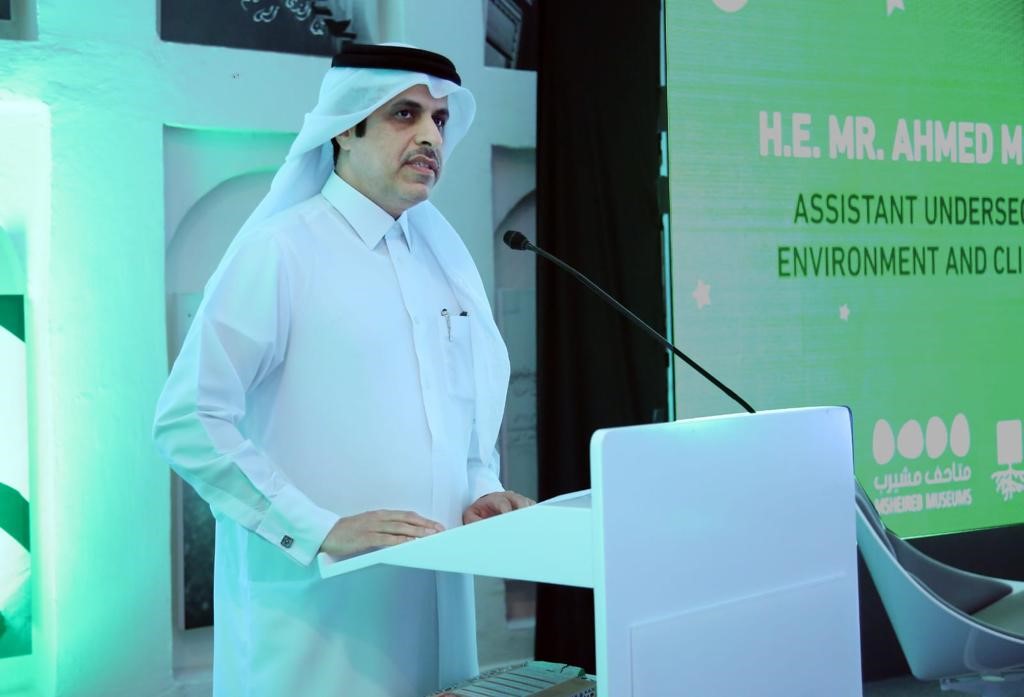 During its participation in the series of Earth Dialogues, the Ministry of Environment emphasizes the role of Islam in preserving the environment
The Ministry of Environment and Climate Change participated in a workshop titled 'Islamic Ethics and Their Role in Climate Action,' as part of the Earth Dialogues series organized by the Arab Youth Climate Movement in Qatar in collaboration with the Mushaireb Museum. The workshop took place at the Bin Jelmood House in Mushaireb, the heart of Doha.
In his opening speech at the workshop, Engineer Ahmed Mohammed Al-Sada, Assistant Undersecretary for Climate Affairs at the Ministry of Environment and Climate Change, affirmed Islam's concern for the environment. He highlighted that Islam has established numerous legislations and principles to ensure its preservation and safety. He pointed out that this concern aligns with the righteous view of the universe in Islam, considering it as the creation and providence of Allah.
The Assistant Undersecretary further added during his speech: 'The truth of environmental balance is manifested in the words of the Almighty: "Indeed, all things We created with predestination." Among the elements of stewardship is the development of the universe and the cultivation of the Earth, achieved through planting, afforestation, and the development of its natural components.' He also pointed out the prophetic guidance on preserving essential environmental elements, such as water resources, which are the source of life, as well as the preservation and care of plant diversity, in addition to safeguarding living organisms from extinction.