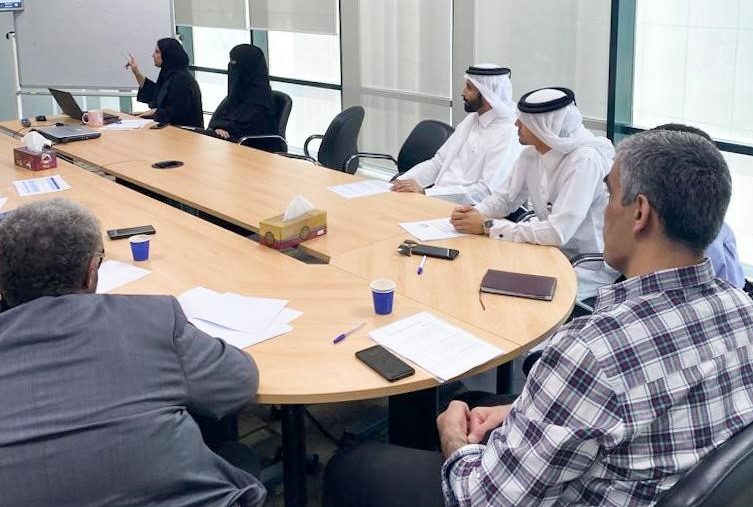 Intensive training for radiation protection employees as part of the Ministry of Environment and Climate Change's plan to enhance the performance of its employees
The Radiation Protection Department at the Ministry of Environment and Climate Change organized a training course for its staff members on the procedures for issuing radiation licenses and their requirements. This comes as part of a comprehensive training plan developed by the department to enhance the performance of its employees and expedite the procedures for visitors and stakeholders interacting with the department.
The plan includes field training programs aimed at inspecting radiation facilities according to the standards of the International Atomic Energy Agency. Additionally, there are courses on environmental radiation measurements in collaboration with the Central Radiation Laboratory under the Radiation Protection Department. Moreover, there are programs covering the fundamentals of radiation protection and handling of radioactive sources to ensure the highest standards of radiation safety and security in Qatar.
As part of digitizing the ministry's services and expediting the licensing procedures, the department has added additional electronic services on the official ministry website. These services allow customers to apply for medical, industrial, and research radiation licenses, as well as personal radiation licenses. Additionally, services for providing radiation protection, importing and exporting radioactive materials and devices are also included.
It is worth mentioning that the Radiation Protection Department specializes in controlling all radiation activities and radioactive sources from entering Qatar, as well as their use, storage, and export outside the country, in accordance with the Amiri Law No. 31 of 2002 concerning radiation protection.