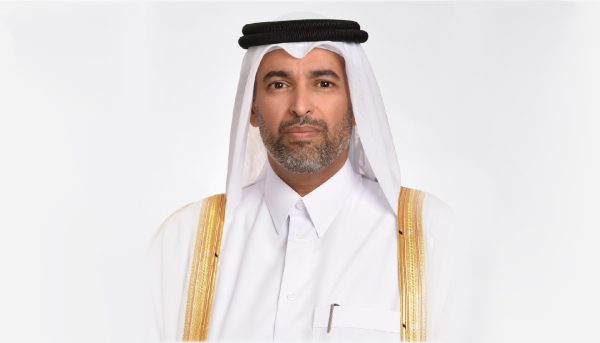 Minister of Environment and Climate Change issues a decision to regulate the bird hunting season
His Excellency Sheikh Dr. Faleh bin Nasser Al Thani, Minister of Environment and Climate Change, has issued Ministerial Decision No. (24) of the year 2023 regarding the regulation of hunting season for certain birds and wildlife.
The decision's first article stipulates that the hunting season for migratory birds (passerines) shall begin from September 1st to February 15th, excluding other times of the year, for a duration of two years starting from the date of implementing this decision. The specified species include Asian Bustard, Eurasian stone-curlew(thick-knee), Mallard/wild Duck, Blue Rock-thrush, Song Thrush, Eurasian Golden Oriole, crested lark, Isabelline Wheatear, Desert Wheatear and Northern Wheatear.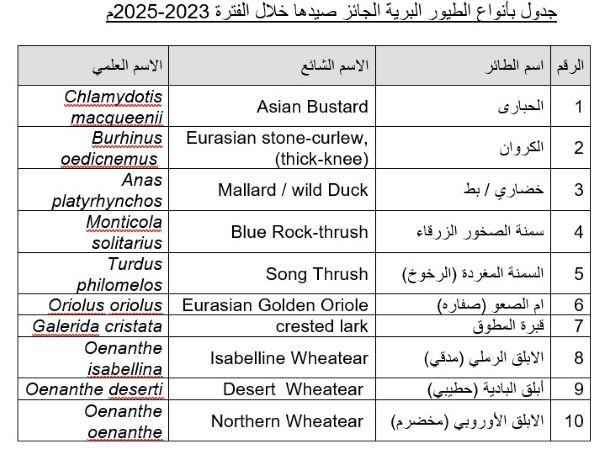 Article 2 of the decision also states that those engaged in hunting must adhere to the following: Hunting of Bustards should only be done using falcons; refraining from using or exchanging non-traditional hunting tools and methods, particularly electric devices that emit sounds resembling bird calls (calling devices); avoiding disturbance to bird eggs and tampering with their nests; and refraining from causing damage to gardens and wild plants.
Furthermore, Article 2 also includes that hunting should take place from sunrise to sunset. It is prohibited to sell, trade, or deal in birds that have been hunted according to the species specified in the decision. Hunting is prohibited within the boundaries of natural reserves, islands, artificial lakes, within city limits, villages, and public parks, as well as within a distance less than five hundred meters from public roads. Hunting is also prohibited within private properties and farms unless with the consent of the owners and those with rights over them.
The decision also encompassed in Article 3 a prohibition on hunting or possessing any of the other local, settled, and migratory (passerines) wild animals, birds, and reptiles in all areas of the country throughout the year. This prohibition includes the following species in particular: wild rabbit, ostrich, gazelle, honey badger (ratel), hedgehog, jerboa, Great grey shrike, Crested Lark, Leafbird, Desert Lark, Pin-tailed sandgrouse, Uromastyx, and monitor lizard. This prohibition will be in effect for a duration of two years starting from the date of implementing this decision.
As stated in Article 4, without prejudice to any more severe penalty prescribed by another law, anyone who violates the provisions of this decision shall be subject to the penalty stipulated in Law No. (4) of the year 2002, as referenced.