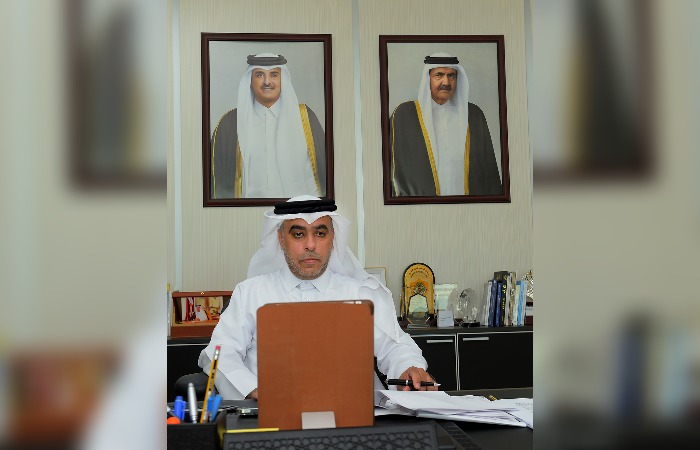 Qatar participates in the meeting of GCC Undersecretaries of Environment Ministers
The State of Qatar, represented by the Ministry of Environment and Climate Change, participated in the special meeting of the Undersecretaries of Environment Ministers in the Gulf Cooperation Council (GCC) countries, which was held via video conference in Riyadh.
The Ministry was represented in the meeting by Mr. Abdulhadi Nasser AlMarri, Assistant Undersecretary for Environmental Affairs at the Ministry of Environment and Climate Change, which aims to unify the position of the GCC countries toward the international agreement to confront plastic pollution in the meetings of the Intergovernmental Negotiating Committee (INC) to be held in November 2022.
During the meeting, they discussed the issue of plastic pollution, one of the most critical challenges facing the entire world, which may negatively affect the environment; particularly the marine environment.
The undersecretaries discussed the efforts proposed by the ministries and bodies concerned with the environment, to find areas of cooperation and integration between the Gulf Cooperation Council countries in the fields of plastic recycling, and this context; the State of Qatar announced the adoption of controls for the use of plastic material, which is the guarantee to prevent single-use bags in the State of Qatar, in addition to encouraging the use of other environmentally friendly alternatives, and based on the keenness of the Gulf Cooperation Council countries to move forward with this agreement, in a way that ensures that neither the environmental or economic interests of any of the member states are harmed, the GCC countries affirm their endeavor to develop possible policies, to reduce plastic pollution through optimal management of these materials and their waste, and to face the various challenges associated with it.