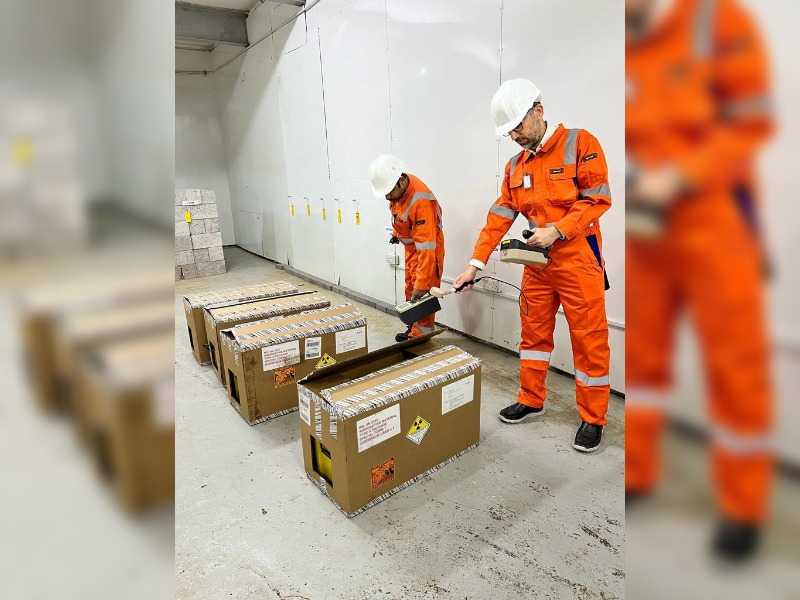 The Ministry of Environment and Climate Change is conducting a campaign to ensure the safety of nuclear measuring devices, which includes industrial facilities in the state of Qatar
The Radiation Control Department at the Ministry of Environment and Climate Change conducted an inspection campaign on industrial facilities housing nuclear measuring devices. The purpose of the campaign was to ensure the operational readiness and proper calibration of these devices. Additionally, the inspection campaign aimed to collect old and unused devices and sources for the purpose of exporting them.
This falls within the scope of the Radiation Protection Department's commitment to ensuring the safety of all operational devices within the country, registered under the Ministry of Environment and Climate Change. This effort aims to verify their suitability for use, contributing to environmental preservation and the safety of individuals working in the same field. Additionally, it is part of the effort to ensure radiation safety in Qatar, in accordance with the application of Law No. 31 of 2002 and its accompanying executive regulations.
The department affirmed its commitment to continue enhancing radiation protection efforts and enforcing the regulations governing the handling of these materials and related devices. It also aims to provide training and qualification for professionals working in radiation-related fields, enabling them to achieve excellence and professionalism in their roles. These efforts contribute to fostering a culture of radiation safety in Qatar while safeguarding public health and safety.
Furthermore, the Radiation Protection Department is responsible for issuing all radiation licenses for professionals working in this field. This includes licenses for importing, exporting, using, and storing all radioactive sources utilized in medicine, industry, and research. The department also conducts ongoing supervision of these facilities to ensure the proper functioning of their devices. To achieve this, the department employs the latest devices and equipment for detecting radioactive materials, as well as for radiation monitoring and analysis, in accordance with the standards set by the International Atomic Energy Agency.