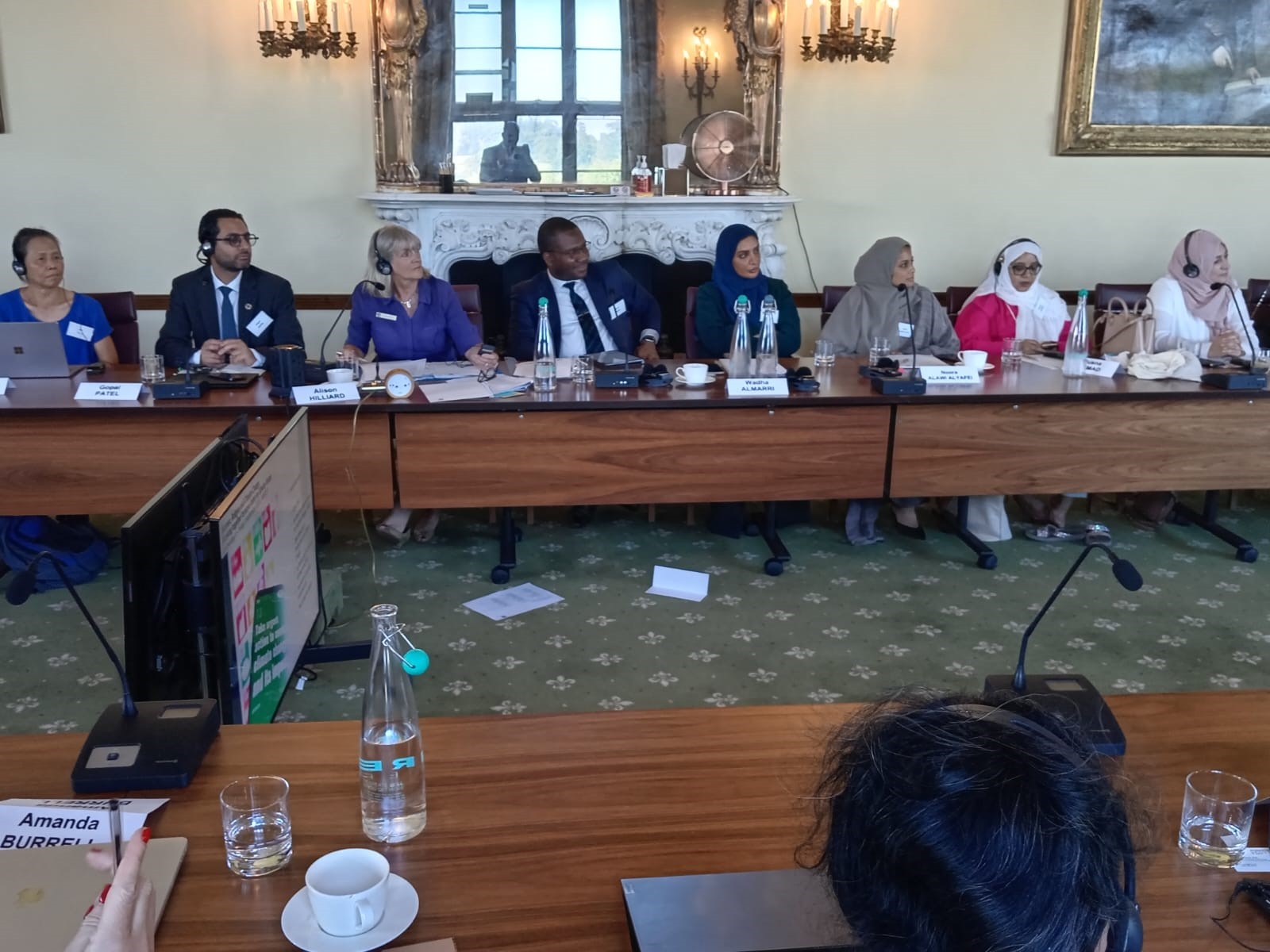 The Ministry of Environment and Climate Change participates in the Women and Religion Forum held in the British capital, London
The Ministry of Environment and Climate Change participated in the Women, Religion, and Climate Change Forum, which was organized by the Doha International Center for Interfaith Dialogue in the United Kingdom – London, in collaboration with the Partnership for Faith and Development Foundation and "Global One 2015."
The forum, which took place from September 6th to 9th, aimed to create a cultural and scientific platform focused on clarifying and highlighting the role of religious teachings and women's efforts in the field of the environment and climate change issues. Additionally, the forum sought to elucidate the relationship between religion and climate change and how religious teachings are environmentally friendly and aligned with the goals of sustainable development.
Participating in the forum were His Excellency Dr. Ibrahim bin Saleh Al-Nuaimi, Chairman of the Board of Directors of the Doha International Center for Interfaith Dialogue, and Dr. Aisha Yousuf Al-Manai, Vice Chairman of the Board of Directors of the Doha International Center for Interfaith Dialogue. Both discussed the importance and purpose of the center in organizing such international forums that contribute to developing a supportive action plan for issues related to religion, women, and the environment.
The participation of the Ministry of Environment and Climate Change was represented by Dr. Wadha Al-Mari from the Climate Change sector, who delivered a speech. In her speech, she emphasized the importance of raising awareness among women in Qatar about climate change issues. She praised the significant role of women today as essential contributors to sustainable development due to the positions they hold. Dr. Al-Mari called for emulating the sustainable practices that our ancestors in Qatar used to follow, despite their limited knowledge of sustainability concepts.
Furthermore, she mentioned that to enhance women's awareness of climate change issues, it is necessary to assess the current level of awareness among women regarding climate change issues. This includes understanding the factors that encourage or hinder positive behavior towards climate change issues in women's daily lives, whether at home, in education, or at work. Dr. Al-Mari suggested looking at ways to overcome the identified barriers, relying on religious, cultural, and family values.
She also proposed exploring sustainable historical practices that can be applied or adapted today and in the future for the benefit of future generations. Additionally, she highlighted the importance of transmitting positive attitudes and behaviors related to climate change between the home and workplace. Identifying community activities to promote awareness of climate change issues and supporting women in making positive changes in their homes and workplaces was also emphasized in her speech.
The forum was also attended by several female entrepreneurs from Qatar who have made significant contributions to environmental conservation and sustainable development. Additionally, prominent international female figures were part of the forum, along with several leaders with a keen interest in climate change issues. Representatives from religious institutions, women's organizations, humanitarian organizations, as well as academics and researchers in this field also participated in the event.