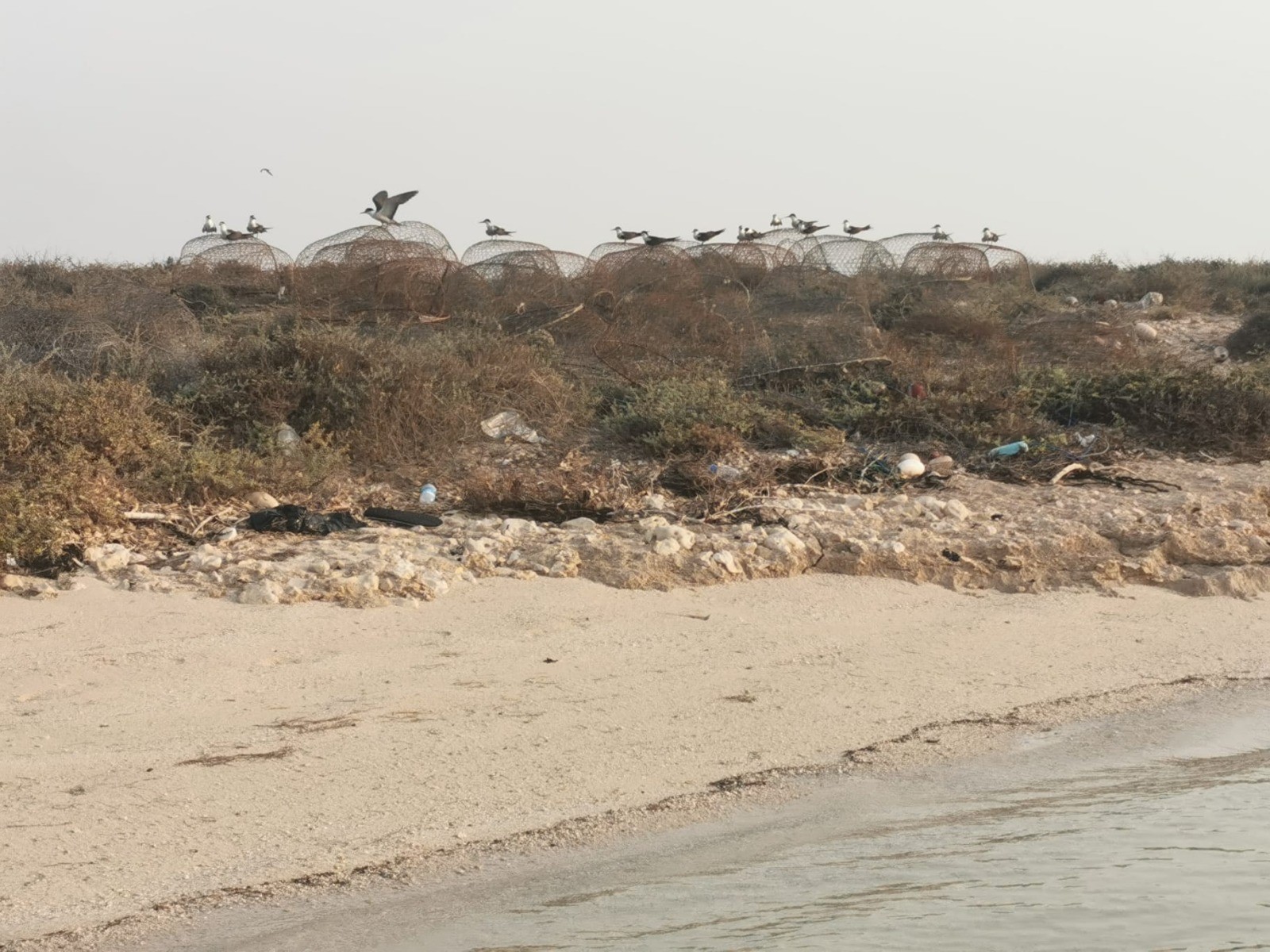 The Ministry of Environment is conducting a campaign to clean the beaches of Umm Al Far Island in collaboration with the Ministry of Municipality
The Marine Protection Department at the Ministry of Environment and Climate Change, in collaboration with the General Cleanliness Department of the Ministry of Municipality, carried out a joint cleaning campaign on Umm Al Far Island. As a result of this campaign, 56 fishing cages (known as 'Qarqoor') were removed, aiming to preserve the marine environment, protect aquatic life, and safeguard the fish resources within it.
The campaign aimed to enhance control over the island to curb the phenomenon of waste disposal. Additionally, the campaign took legal measures to halt such violations, which harm the environment and public health, as well as detract from the overall scenery.
In this context, the Marine Protection Department emphasized to the fishermen the importance of handling fishing cages ('Qarqoor') seriously and cautiously during the fishing process. They also urged them not to leave the cages in the sea for extended periods, as this would turn them into permanent graveyards for fish. The department underscored that keeping these cages in the water for prolonged durations has a negative impact on fish resources and contributes to disrupting the ecological balance.
The department affirmed that it will take the legal measures stipulated in the Marine Environment Protection Law against those who violate the ministry's instructions concerning harm to the marine environment. It highlighted that it recommends all sea-goers, especially fishermen, to maintain the marine environment, including its marine organisms, habitats, and coral reefs. These are considered natural treasures abundant along Qatar's shores, and they serve as crucial habitats for various fish and aquatic life.
The Marine Protection Department highlighted that all sea-goers must familiarize themselves with the instructions of the Ministry of Environment and Climate Change regarding violations of the marine environment in the State of Qatar. This is to avoid legal accountability.